光ファイバー圧力センサー カテーテル(FISO Catheter)
FISO Technologies社の光ファイバー圧力センサーは、MRIへの対応は下より電気メスが発生する電磁ノイズの影響を全く受けない画期的なセンサーです。0.9Fr のカテーテルの先端に配した極小のセンサーは、小動物のあらゆる部位での圧力を正確に測定することを可能にしました。
概要/特長
FISO 光ファイバー圧力センサーカテーテル
FISO超小型光ファイバー圧力センサーは、ファブリペロー干渉計(FPI)の原理とセンサー部に特殊な膜加工を施すマイクロマシン技術によって生み出されました。圧力によって生じたセンサー内部の空間(キャビティー)の歪により引き起こされる光の波長変調をナノメートル単位で正確に計測します。
仕様 / 型式

FISO-LS-PT9

FISO-LS-PT9(ソフトチップ)

FISO-LS-2FR

センサー部

0.3 mm x 20 cm

0.3 x 1.4 mm

0.15 mm x 20 cm

0.3 mm x 70 cm

カテーテル部

100 cm

100 cm
100 cm

全長

120 cm

120 cm
170 cm

コネクター

SCA(スマートチップ内蔵)

SCA(スマートチップ内蔵)

SCA(スマートチップ内蔵)
Signal Conditioner FPI-LS-10
シグナルコンディショナーモジュールは、WLFPI (白色光ファブリペロ干渉計)の原理を使用した光ファイバー計測システムです。コンディショナーは光源と受光機を内蔵しており、センサー部で波長変調された光信号を電気信号に変換します。FPI-LSモジュールは光ファイバー圧力センサーおよび光ファイバー温度センサーに対応可能です。
仕様

FPI-LS for the FISO Catheter

圧力測定範囲

-300 mmHg ~ +300 mmHg

精度

+/- 0.5% of

full scale

分解能

+/- 0.3 mmHg

温度範囲

10

℃

~ 50

℃

サンプル周波数

最大 15kHz (デジタルでは最大5 kHz) ※Evolution Softwareで設定

データ出力

デジタル

USB 2.0

/

アナログ

0-5V 16 bit
Evolution Chassis EVO-SD-2
EVO-SDシャーシは、データ取得および機器制御用のソフトウエアを備えており、2台-5台のFPIモジュールを搭載する事が出来ます。
| | | |
| --- | --- | --- |
| 仕様 | EVO-SD-2 | EVO-SD-5 |
| コミュニケーション | USB 2.0 | USB 2.0 |
| データログメモリー | PC(Evolution ソフトウエア起動) | PC(Evolution ソフトウエア起動) |
| 積載モジュール | 最大2台 | 最大5台 |
| 電源 | 24VDC 70W | 24VDC 70W |
| サイズ(W x H x D) | 13.3 x 17.7 x 16.8 cm | 26.9 x 17.7 x 16.8 cm |
ソフトウエア / 参考文献
Evolution Software
Evoution ソフトウエアは、FISO カテーテルとFPI シグナルコンディショナーとの通信制御、計測プログラムの設定、計測値データの収集及びリアルタイム計測のモニター機能を有しています。
参考文献
Pressure & Temperature Sensors
Refereed Papers
1. Kong D.R., He B.B., Wu A.J., Wang J.G., Yu F.F., & Xu J.M. (2013). Fiberoptic sensor for
noninvasive measurement of variceal pressure. Endoscopy, 45(S 02), E55-E56.
2. Pinet É. (2009). Fabry–Pérot Fiber optic sensors for physical parameters measurement in
challenging conditions. Journal of Sensors Vol 2009 ID720980
3. Hamel C., & Pinet É. (2006). Temperature and pressure fiber-optic sensors applied to
minimally invasive diagnostics and therapies. Biomedical Optics 2006, pp. 608306-608306.
Conference Papers
4. Pinet É, and Hamel C. (2007, July). True challenges of disposable optical fiber sensors for
clinical environment. Third European Workshop on Optical Fibre Sensors, vol. 6619 of
Proceedings of SPIE, pp. 1–4, Napoli, Italy.

Pressure Sensors
General
Conference Papers
5. Pinet É. (2011). Pressure measurement with fiber-optic sensors: Commercial technologies and
applications. Invited Paper. 21st International Conference on Optical Fiber Sensors, edited by
Wojtek J. Bock, Jacques Albert, Xiaoyi Bao, Proc. of SPIE Vol. 7753, 775304.
6. Sven Poeggel, Daniele Tosi, DineshBabu Duraibabu, Gabriel Leen, Deirdre McGrath, Elfed Lewis.
(2015). Optical Fibre Pressure Sensors in Medical Applications. Sensors 2015, 15, 17115-17148.
Otology
Refereed Papers
7. IngoTodt, A. Ernst, P. Mittmann. (2016), Effects of different insertion techniques of a cochlear
implant electrode on the intracochlear pressure. Otology & Neurotology 2016;21:30–37
8. Jameson K. Mattingly, Nathaniel T. Greene, Herman A. Jenkins, Daniel J. Tollin, James R. Easter,
Stephen P. Cass. (2015). Effects of skin thickness on cochlear input signal using transcutaneous
bones conduction implants. Otology & Neurotology 2015 Sept; 36(8):1403-11.
9. Nathaniel T. Greene, Jameson K. Mattingly, Herman A. Jenkins, Daniel J. Tollin, James R. Easter,
Stephen P. Cass. (2015) Cochlear implant Electrode Effect on Sound Energy Transfer within the
Cochlea during Acoustic stimulation. Otology & Neurotology 2015 Sep; 36(9):1554-61.
10. James R. Easter. (2015), Mechanisms and Mitigation of Hearing Loss from Blast Injury. U.S.
Army Medical Research and Materiel Command, Annual rept.
Ophthalmology
Refereed Papers
11. Ma J.J., Bellevile C., Nouri M., Ahmed E., & Dohlman C.H. (2003). Interferometry for a
Noncontact, in vivo Method to Measure Intraocular Pressure using Silicone MEMS (Microelectromechanical
Systems) Photolithography Based Chips on a Keratoprosthesis (Kpro).
Investigative Ophtalmology and Visual Science, 44(5), 4703.
12. Ohnuma, O., et al. (2006). Intraocular pressure change during phacoemulsification and
aspiration. Journal of the Eye 23(9), 1225.
13. Senatorov, V., Malyukova, I., Fariss, R., Wawrousek, E. F., Swaminathan, S., Sharan, S. K., &
Tomarev, S. (2006). Expression of mutated mouse myocilin induces open-angle glaucoma in
transgenic mice. The Journal of neuroscience, 26(46), 11903-11914.
14. Zhong L., Bradley J., Schubert W., Ahmed E., Adamis A.P., Shima D.T., ... & Ng Y.S. (2007).
Erythropoietin promotes survival of retinal ganglion cells in DBA/2J glaucoma mice.
Investigative ophthalmology & visual science, 48(3), 1212-1218.
15. Zhou Y., Grinchuk O., & Tomarev S. I. (2008). Transgenic mice expressing the Tyr437His mutant
of human myocilin protein develop glaucoma. Investigative ophthalmology & visual science,
49(5), 1932-1939.
16. Ahmed E., Ma J., Rigas I., Hafezi-Moghadam N., Iliaki E., Gragoudas E. S., ... & Adamis A. P.
(2003). Non-invasive tonometry in the mouse. Investigative Ophtalmology and Visual Science,
44(5), 3336.
17. Filippopoulos, T., Matsubara, A., Danias, J., Huang, W., Dobberfuhl, A., Ren, L., ... & Grosskreutz,
C. L. (2006). Predictability and limitations of non-invasive murine tonometry: comparison of
two devices. Experimental eye research, 83(1), 194-201.
18. Chi Z.L., Akahori M., Obazawa M., Minami M., Noda T., Nakaya N., ... & Iwata T. (2010).
Overexpression of optineurin E50K disrupts Rab8 interaction and leads to a progressive retinal
degeneration in mice. Human molecular genetics, 19(13), 2606-2615.
Cardiology
Refereed Papers
19. Pinet É, Pham A., and Rioux S. (2005, August). Miniature fiber optic pressure sensor for medical
applications: an opportunity for intra-aortic balloon pumping (IABP) therapy. 17
th
International Conference on Optical Fibre Sensors, vol. 5855 of Proceedings of SPIE, pp. 234–237,
Bruges, Belgium.
20. Konieczny G., Opilski Z., Pustelny T., & Maciak E. (2009). State of the work diagram of the
artificial heart. Acta Physica Polonica-Series A General Physics, 116(3), 344.
21. Konieczny G., Opilski Z., Pustelny T., Maciak E. (2008). Fiber Pressure Sensor for the Polvad
Prosthesis. Molecular and Quantum Acoustics, vol. 29, pages 135-141.
22. Konieczny G., Opilski Z., Pustelny T., Gacek A., Gibinski P., Kustosz R. (2010). Results of
Experiments with Fiber Pressure Sensor Applied in the Polish Artificial Heart Prosthesis. Acta
Physica Polonica A, 118(6), 1183-1185.
23. Arunark Kolipaka, Philip A. Araoz, Kiaran P. McGee, Armando Manduca, Richard L. Ehman.
(2010). Magnetic Resonance Elastography as a Method for the Assessment of Effective
Myocardial Stiffness throughout the Cardiac Cycle. Magn Reson Med. 64(3) : 862-870.
24. Machino-Ohtsuka Tomoko, Tajiri Kazuko, Kimura Taizo, Sakai Satoshi, Sato Akira, Yoshida
Toshimichi, Hiroe Michiaki, Yasutomi Yasuhiro, Aonuma Kazutaka, Imanaka-Yoshida Kyoko.
(2014). Tenascin-C Aggravates Autoimmune Myocarditis via Dendritic Cell Activation and
Th17 Cell Differentiation. Journal of American Heart Association, 2014; 3:e001052; doi:
10.1161 / JAHA.114.001052.
25. Laksari, K., Agah, M. R., Rachev, A., & Darvish, K. (2012, March). Investigating the effects of
dynamic and static loading on the stability of porcine aorta. Bioengineering Conference
(NEBEC), 38th Annual Northeast (pp. 205-206). IEEE.
26. Romanov, V. V., Darvish, K., & Assari, S. (2010, January). Characterization of Material Properties
of Aorta from Oscillatory Pressure Tests. In 26th Southern Biomedical Engineering Conference
SBEC 2010, April 30-May 2, 2010, College Park, Maryland, USA (pp. 380-384). International
Society for Optics and Photonics.
27. Ping Zhang, Min Su, Yunlong Liu, Andrew Hsu, Hiroki Yokota. (2007). Knee Loading Dynamically
Alters Intramedullary Pressure in Mouse Femora. Bone, 40(2) : 538-543.
Conference Papers
28. Tsuchimochi H., Inagaki T., Shirai M. (2015, March). Importance of body temperature control
for the evaluation of cardiac function in anesthetized mice. In 92nd Annual Meeting of the
Physiological Society of Japan, March 21-23, 2015, Kobe, Japan (P-219).
29. Nezu Akihiro, Morita Takao, Tojyo Yosuke, Nagai Takeharu, Tanimura Akihiko (2015, March).
Tissue-wide synchronization of Ca2+ oscillations induced by acetylcholine in submandibular
gland in live animals. In 88th Annual Meeting of the Japanese Pharmacology Society, March
18-20, 2015, Nagoya, Japan (P2-86).
Intracranial
Refereed Papers
30. Chavko M, Koller WA, Prusaczyk WK, McCarron RM. (2007). Measurement of blast wave by a
miniature fiber optic pressure transducer in the rat brain. J Neurosci Methods, 159(2): 277-81.
31. Richard A. Bauman, Geoffrey Ling,Lawrence Tong, Adolph Januszkiewicz, Denes Agoston, Nihal
Delanerolle, Young Kim, Dave Ritzel, Randy Bell, James Ecklund, Rocco Armonda, Faris Bandak,
Steven Parks (2009). An Introductory Characterization of a Combat-Casualty-Care Relevant
Swine Model of Closed Head Injury Resulting from Exposure to Explosive Blast. Journal of
Neurotrauma, 26(6): 841-860.
32. Dal Cengio Leonardi A, Keane N.J., Bir C.A., Ryan A.G., Xu L., VandeVord P.J. (2012). Head
orientation affects the intracranial pressure response resulting from shock wave loading in
the rat. Journal of Biomechanics, 45(15), 2595-602.
33. Dal Cengio Leonardi A, Bir C, Ritzel D, VandeVord P. (2011). Intracranial pressure increases
during exposure to a shock wave. Journal of Neurotrauma, 28(1), 85-94.
Temperature Sensors
General
Conference Papers
34. d'Ambrosio G., De Prisco G., Massa, R. (2002, June). Design, Construction, and Testing of the In
Vitro Exposure System for the European "CEMFEC" Project. Bioelectromagnetics Society
Annual Meeting, Quebec City, Canada.
35. Fan M., Xu S., Xia S., Zhang X. (2008). Preparation of salidroside nano-liposomes by ethanol
injection method and in vitro release study. European Food Research and Technology, Volume
227, Issue 1, pp 167-174.
36. Fan M., Xu S., Xia S., Zhang X. (2007). Effect of Different Preparation Methods on
Physicochemical Properties of Salidroside Liposomes. J. Agric. Food Chem., 55 (8), pp 3089–
3095.
37. Jae-Won Ha, Sang-Ryeol Ryu, Dong-Hyun Kang. (2012). Evaluation of Near-Infrared
Pasteurization in Controlling Escherichia coli O157:H7, Salmonella enterica Serovar
Typhimurium, and Listeria monocytogenes in Ready-To-Eat Sliced Ham. Appl Environ
Microbiology, 78(18): 6458–6465.
Electric field
Refereed Papers
38. Chen X, James Swanson R, Kolb JF, Nuccitelli R, Schoenbach KH. (2009). Histopathology of
normal skin and melanomas after nanosecond pulsed electric field treatment. Melanoma
Research, 19(6):361-71.
39. Sun Ja Kim, T. H. Chung, S. H. Bae, and S. H. Leem. (2009). Bacterial inactivation using
atmospheric pressure single pin electrode microplasma jet with a ground ring. Appl. Phys.
Lett. 94, 141502.
MRI / Radiofrequency / Radiation Therapy
Refereed Papers
40. Sally J. DeNardo, Gerald L. DeNardo, Arutselvan Natarajan, Laird A. Miers, Allan R. Foreman,
Cordula Gruettner, Grete N. Adamson, Robert Ivkov. (2007). Thermal Dosimetry Predictive of
Efficacy of 111In-ChL6 Nanoparticle AMF–Induced Thermoablative Therapy for Human Breast
Cancer in Mice. J Nucl Med, vol. 48 no. 3 437-444.
41. Zhai Y., Xie H., Gu H. (2009). Effects of hyperthermia with dextran magnetic fluid on the
growth of grafted H22 tumor in mice. International Journal of Hyperthermia, Vol. 25, No. 1:
Pages 65-71.
42. Nobuhisa Tajiri, Takao Hiraki, Hidefumi Mimura, Hideo Gobara, Takashi Mukai, Soichiro Hase,
Hiroyasu Fujiwara, Toshihiro Iguchi, Jun Sakurai, Motoi Aoe, Yoshifumi Sano, Hiroshi Date,
Susumu Kanazawa. (2008). Measurement of Pleural Temperature During Radiofrequency
Ablation of Lung Tumors to Investigate Its Relationship to Occurrence of Pneumothorax or
Pleural Effusion. CardioVascular and Interventional Radiology, Volume 31, Issue 3, pp 581-586.
43. Saman Nazarian, Aravindan Kolandaivelu, Menekhem M. Zviman, Glenn R. Meininger, Ritsushi
Kato, Robert C. Susil, Ariel Roguin, Timm L. Dickfeld, Hiroshi Ashikaga, Hugh Calkins, Ronald D.
Berger, David A. Bluemke, Albert C. Lardo, and Henry R. Halperin. (2008). Feasibility of Real-
Time Magnetic Resonance Imaging for Catheter Guidance in Electrophysiology Studies.
Circulation, 118:223-229.
44. Raval, A. N., Karmarkar, P. V., Guttman, M. A., Ozturk, C., DeSilva, R., Aviles, R. J., Wright, V. J.,
Schenke, W. H., Atalar, E., McVeigh, E. R. and Lederman, R. J. (2006). Real-time MRI guided
atrial septal puncture and balloon septostomy in swine. Cathet. Cardiovasc. Intervent.,
67: 637–643.
45. Tomoyoshi Seto, Makoto Takenoshita, Yoshihisa Fujino, Shuichi Nosaka. (2004). New MRCompatible
Thermometer for MR-Guided Surgery. Anesthesiology, 101: A539.
46. Torsten Sommer, Christian Vahlhaus, Gerhard Lauck, Alexander v. Smekal, Marcus Reinke,
Ulrich Hofer, Wolfgang Block, Frank Träber, Christian Schneider, Jürgen Gieseke, Werner Jung,
and Hans Schild. (2000). MR Imaging and Cardiac Pacemakers: In Vitro Evaluation and in Vivo
Studies in 51 Patients at 0.5 T. Radiology, 215:3 869-879.
47. Ariel Roguin, Menekhem M. Zviman, Glenn R. Meininger, E. Rene Rodrigues, Timm M. Dickfeld,
David A. Bluemke, Albert Lardo, Ronald D. Berger, Hugh Calkins, and Henry R. Halperin. (2004).
Modern Pacemaker and Implantable Cardioverter/Defibrillator Systems Can Be Magnetic
Resonance Imaging Safe: In Vitro and In Vivo Assessment of Safety and Function at 1.5 T.
Circulation, 110: 475-482.
48. Babsky A., Hekmatyar S.K., Gorski T., Nelson D.S., Bansal N. (2005). Heat-induced changes in
intracellular Na+, pH and bioenergetic status in superfused RIF-1 tumour cells determined by
23Na and 31P magnetic resonance spectroscopy. International Journal of Hyperthermia. Vol. 21,
No. 2, Pages 141-158.
49. Imran B. Akca, Onur Ferhanoglu, Christopher J. Yeung, Sevin Guney, T. Onur Tasci, and Ergin
Atalar. (2007). Measuring Local RF Heating in MRI: Simulating Perfusion in a Perfusionless
Phantom. Journal of Magnetic Resonance Imaging, 26:1228–1235.
50. Naehle CP, Meyer C, Thomas D, Remerie S, Krautmacher C, Litt H, Luechinger R, Fimmers R,
Schild H, Sommer T. (2008). Safety of brain 3-T MR imaging with transmit-receive head coil in
patients with cardiac pacemakers: pilot prospective study with 51 examinations. Radiology,
249:991-1001.
51. Akca I., Tasci T.O., Ferhanoglu O., Bacanli D., Yeung C., Atalar E. (2006). Measuring Local RF
Heating in MRI: Simulating Perfusion in a Perfusionless Phantom. Proc. Intl. Soc. Mag. Reson.
Med. 14: 2043.
52. Ivkov R, DeNardo SJ, Daum W, Foreman A, Goldstein R, DeNardo GL. (2005). Application of high
amplitude alternating magnetic fields for heat induction of nanoparticles localized in cancer.
Clin Cancer Research, 11: 7093s–7103s.
53. Ruizhi Xu, Yu Zhang, Ming Ma, Jingguang Xia. (2007). Measurement of Specific Absorption Rate
and Thermal Simulation for Arterial Embolization Hyperthermia in the Maghemite-Gelled
Model. IEEE Transactions on Magnetics, vol. 43, pp 1078-1085.
54. Hrushikesh M. Joshi, Yen Po Lin, Mohammed Aslam, P. V. Prasad, Elise A. Schultz-Sikma, Robert
Edelman, Thomas Meade, Vinayak P. Dravid. (2009). Effects of Shape and Size of Cobalt Ferrite
Nanostructures on Their MRI Contrast and Thermal Activation. J. Phys. Chem. C, 113 (41), pp
17761–17767.
55. Jiwei Liu, Yu Zhang, Chunyu Wang, Ruizhi Xu, Zhongping Chen, Ning Gu. (2010). Magnetically
Sensitive Alginate-Templated Polyelectrolyte Multilayer Microcapsules for Controlled Release
of Doxorubicin. J. Phys. Chem. C, 114 (17), pp 7673–7679.
56. DeNardo SJ, DeNardo GL, Miers LA, Natarajan A, Foreman AR, Gruettner C, Adamson GN, Ivkov
R. (2005). Development of tumor targeting bioprobes (111 In-chimeric L6 monoclonal antibody
nanoparticles) for alternating magnetic field cancer therapy. Clin Cancer Research 11: 7087s–
7092s.
57. Anilchandra Attaluri, Sri Kamal Kandala, Michele Wabler, Haoming Zhou, Christine Cornejo,
Michael Armour, Mohammad Hedayati, Yonggang Zhang, Theodore L. DeWeese, Cila Herman,
and Robert Ivkov. Magnetic nanoparticle hyperthermia enhances radiation therapy: A study in
mouse models of human prostate cancer. Int J Hyperthermia. 2015 June; 31(4): 359–374.
58. Mohammad Hedayati, Owen Thomas, Budri Abubaker-Sharif, Haoming Zhou, Christine Cornejo,
Yonggang Zhang, Michele Wabler, Jana Mihalic, Cordula Gruettner, Fritz Westphal, Alison Geyh,
Theodore l Deweese, and Robert Ivkov. The effect of cell-cluster size on intracellular
nanoparticlemediated hyperthermia: is it possible to treat microscopic tumors. Nanomedicine
(Lond). 2013 January ; 8(1): 29–41.
59. Alicia A. Petryk, Andrew J. Giustini, Rachel E. Gottesman, B. Stuart Trembly, P. Jack Hoopes.
Comparison of magnetic nanoparticle and microwave hyperthermia cancer treatment
methodology and treatment effect in a rodent breast cancer model. Int J Hyperthermia, 2013
.December; 29(8): 819–827.
60. John A. Pearce, Alicia A. Petyk, Jack Hoopes. FEM Numerical Model Analysis of Magnetic
Nanoparticle Tumor Heating Experiments. Conf Proc IEEE Eng Med Biol Soc. 2014 ; 2014: 5312–
5315.
61. Zef Rijnen, Jurriaan F. Bakker, Richard A.M. Canters, Paolo Togni, Gerda M. Verduijn, Peter C.
Levendag, Gerard C. Van Rhoon, and Margarethus M. Paulides. Clinical integration of software
tool VEDO for adaptive and quantitative application of phased array hyperthermia in the head
and neck. INTERNATIONAL JOURNAL OF HYPERTHERMIA 29(3):181-193.2013
62. René F. Verhaart, Zef Rijnen, Valerio Fortunati, Gerda M. Verduijn, Theo van Walsum, Jifke
F. Veenland, Margarethus M. Paulides. Temperature simulations in hyperthermia treatment
planning of the head and neck region Rigorous optimization of tissue properties. Journal of
Radiation Oncology, Biology, Physics 190 (12); 1117-1124. 2014
63. Matthew R. Tarasek, Ruben Pellicer, Lorne W. Hofstetter, Wouter C. M. Numan, Jurriaan F.
Bakker, Gyula Kotek, Paolo Togni, Rene F. Verhaart, Eric W. Fiveland, Gavin C. Houston, Gerard
C. van Rhoon, Margarethus Marius Paulides & Desmond Teck Beng Yeo
Validation of MR thermometry: Method for temperature probe sensor registration accuracy
in head and neck phantoms. Int J Hyperthermia, 2014; 30(2): 142–149
64. J. Van Der Zee, M. De Bruijne, J.W.M. Mens, A. Ameziane, M.P. Broekmeyer-Reurink, T.
Drizdal, M. Linthorst, & G.C. Van Rhoon. Reirradiation combined with hyperthermia in breast
cancer recurrences; Overview of experience in Erasmus MC. Int. J. Hyperthermia, October 2010;
26(7): 638–648. 2010
取扱いについて 【動画】
動画で見る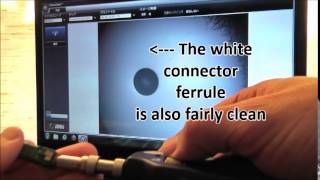 FISO Catheter, Optical Connector Care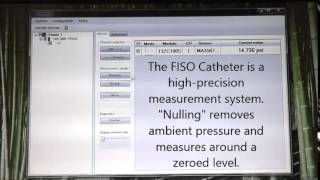 Getting started with the FISO Catheter
FISO Technologies社は、最先端の光ファイバーセンサー計測システムを開発・製造するメーカーとして幅広い分野で飛躍的に業績を伸ばしており、MRI に対応した世界最小・高性能の圧力センサーを提供します。
お問い合わせ先
株式会社エル・エム・エス ME機器推進部
TEL: 03-5842-4176 FAX: 03-5842-4182
E-mail: medical@lms.co.jp
同一カテゴリー内他商品